The Knoema DataFinder add-in for Word generates data insights as you type. With this add-in you can automatically find, visualize and integrate relevant data into your document.
First, install the DataFinder to Word. Then, open the Knoema DataFinder pane by clicking the Data Finder button in the Home tab.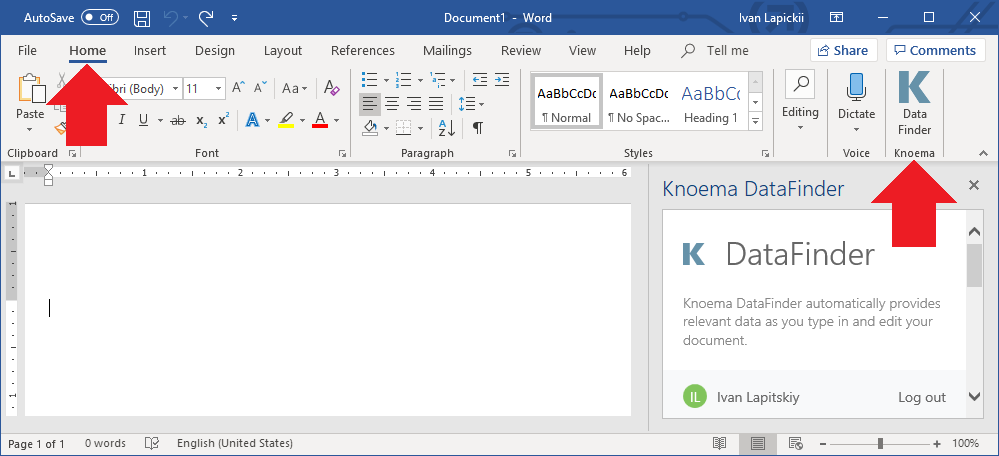 DataFinder can generate data insights for the text you are typing or for the text you've already typed. Once you begin typing text, you will start to see data results pop up in the right pane (Watch Mode is turned on)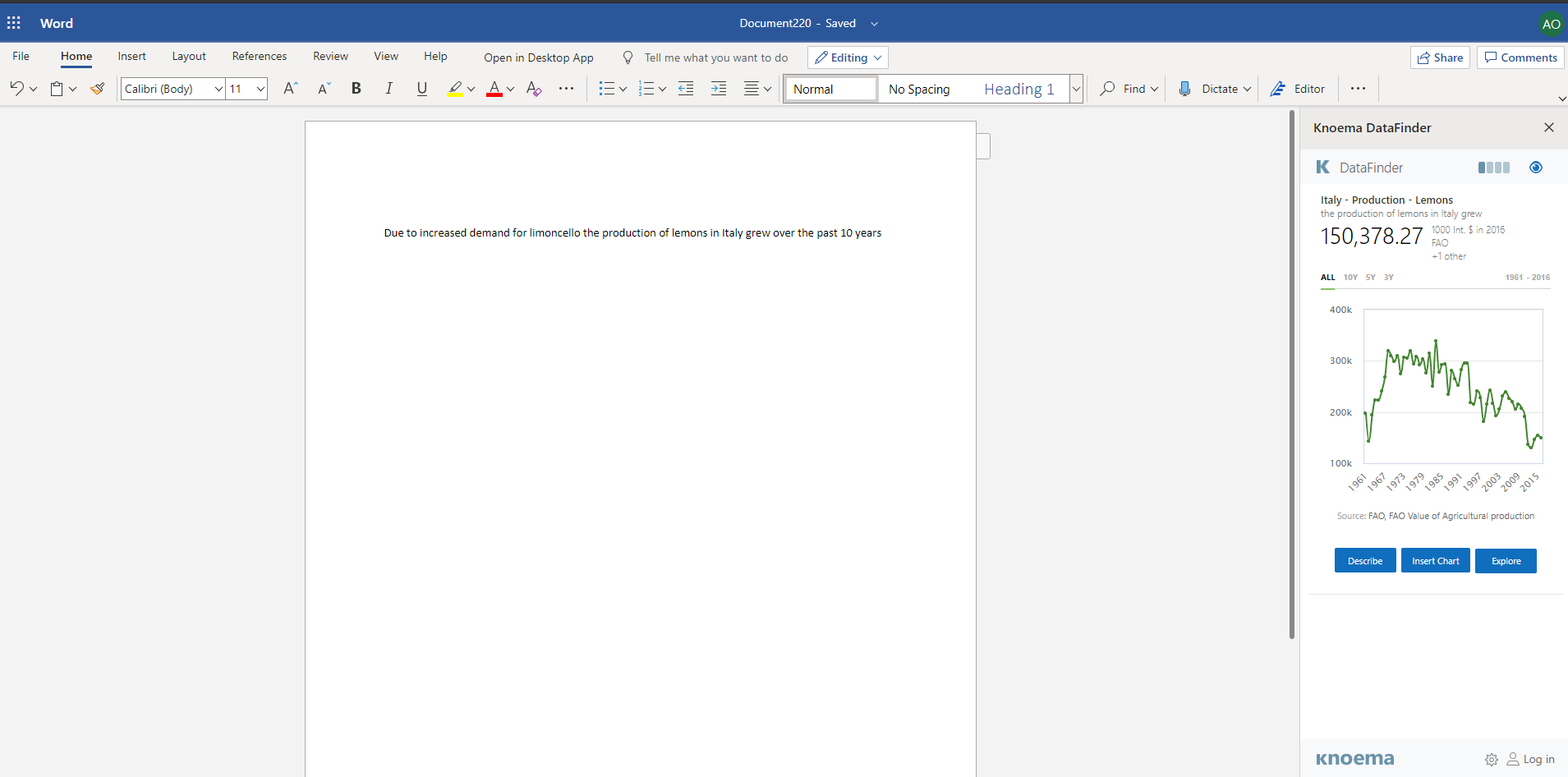 Click the result you're looking for to expand the data. You can view the chart, insert it directly to the text, explore the data in the Dataset Viewer, or add the text description which can be modified within the document.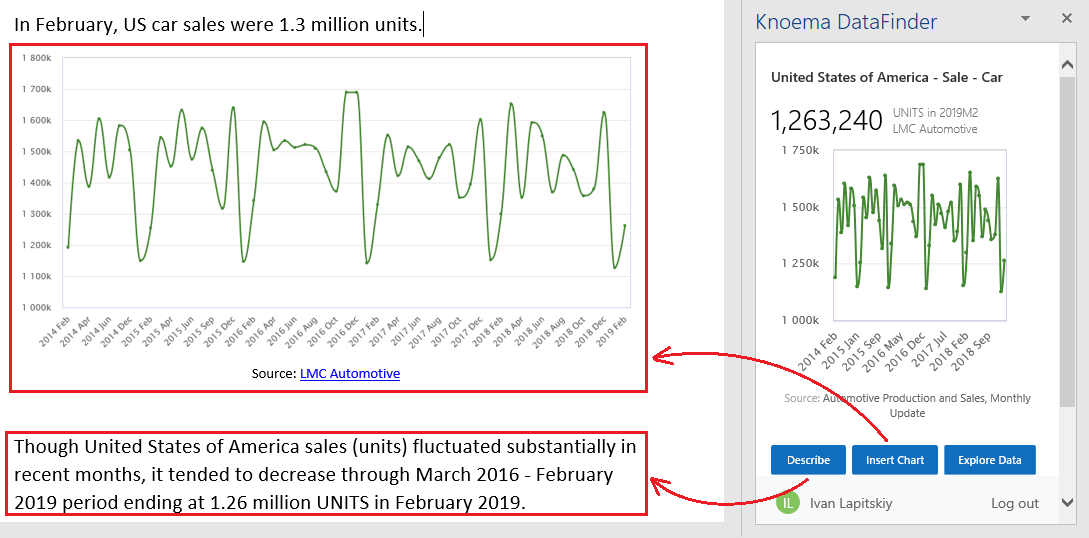 If your text is already in your document, activate the plug-in by clicking the Data Finder button in the top right corner. You will now see all relevant data in the right pane.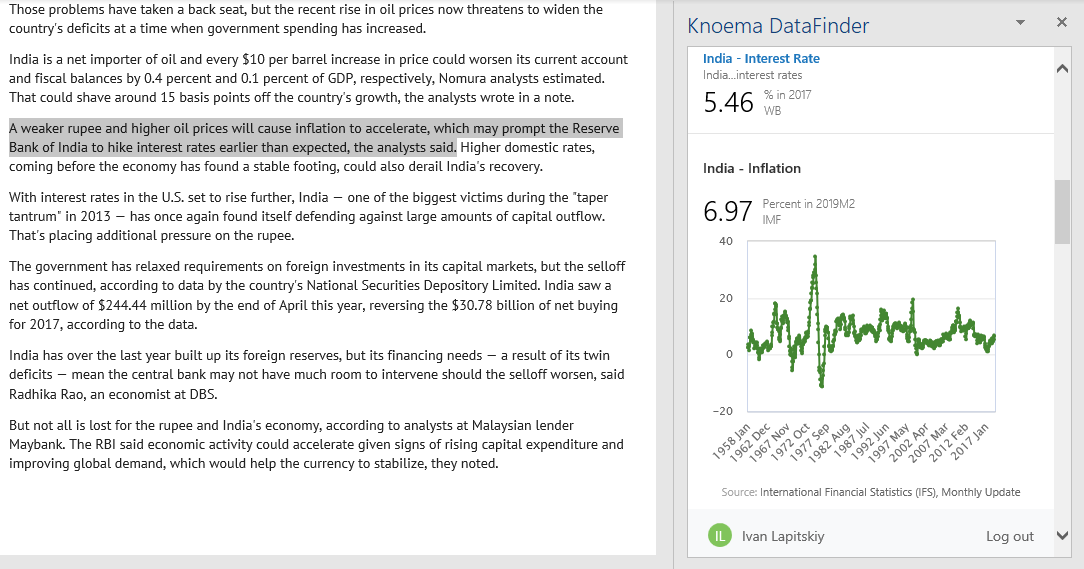 Click any search result to see the corresponding chart. To insert the chart into the text, select where you would like it to go and click Insert Data. You can then modify or add a description.
Watch Mode
Watch mode (eye icon) can be turned on and off. The DataFinder will only track your document/selection when Watch Mode is on. Watch Mode allows DataFinder follow or not to your text. Watch Mode is turned on when the eye icon is bright and DataFinder starts to search appropriate data regarding to your text  (just click on it if you want to turn off the Watch Mode).