This feature is available to Knoema Professional subscribers.
1. Log in to your system account.
2. Look for the DataFinder icon in the Tool menu (it may vary from system to system). Select DataFinder.
3. The DataFinder page gives you a quick overview and video of the tool. Here, choose Install. You will be redirected to Microsoft AppSource.
4. You're now in a Microsoft environment where you will choose GET IT NOW. Microsoft will ask you to accept its terms and conditions before proceeding to ask you to log into your Microsoft account (or create one).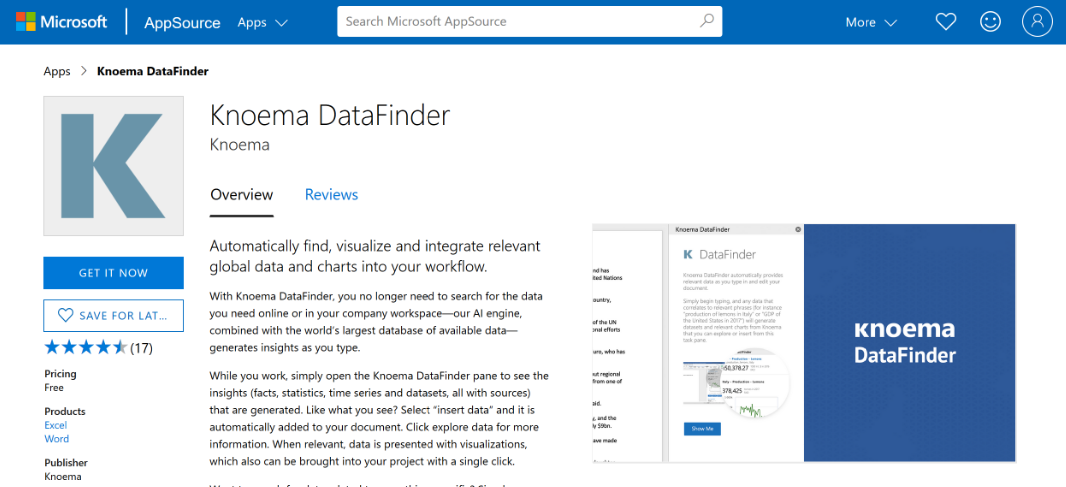 5. Once you are logged in, you will see options to download DataFinder for Word and Excel.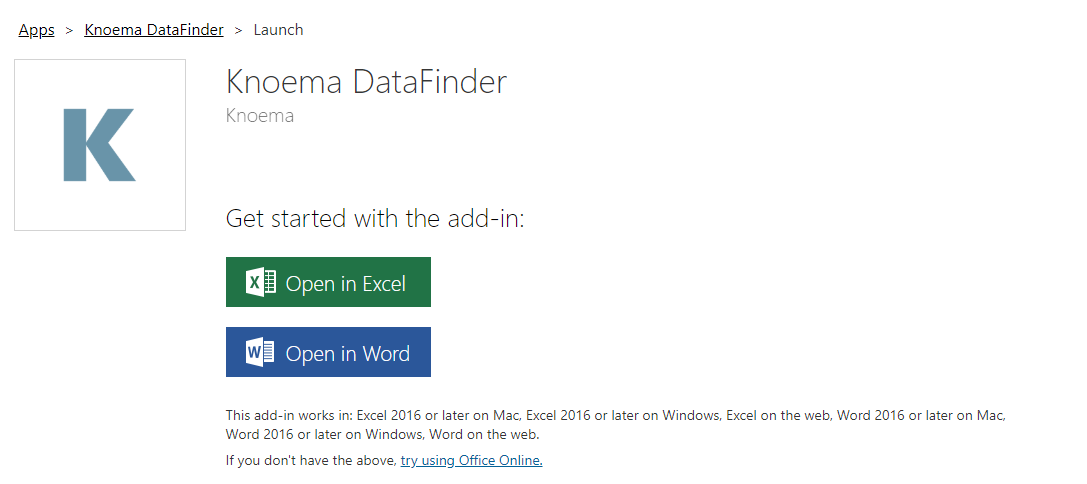 View the details about the DataFinder application in the Microsoft AppSource website.