This feature is available to Knoema Professional subscribers.
Knoema DataFinder allows you to automatically find and integrate relevant global data into your Excel spreadsheets with a single click.
Once you install the add-in to Excel, open the Knoema DataFinder pane by clicking the Data Finder button on the Data tab.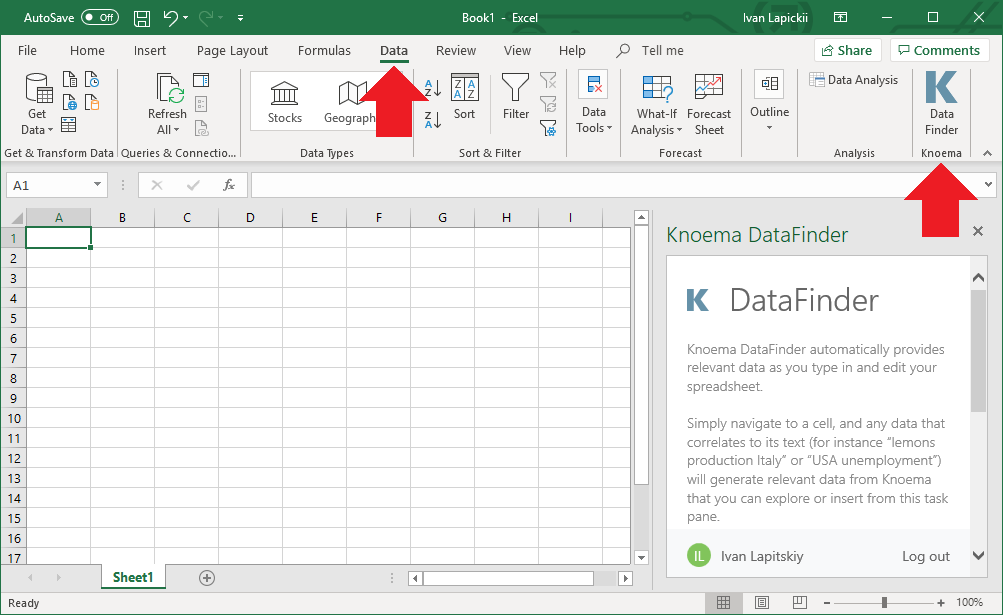 Type a query in an empty cell, for example, "US oil stocks", press Enter, then click the cell with your query in it. DataFinder will search for relevant data in Knoema's database and show the results in the right panel.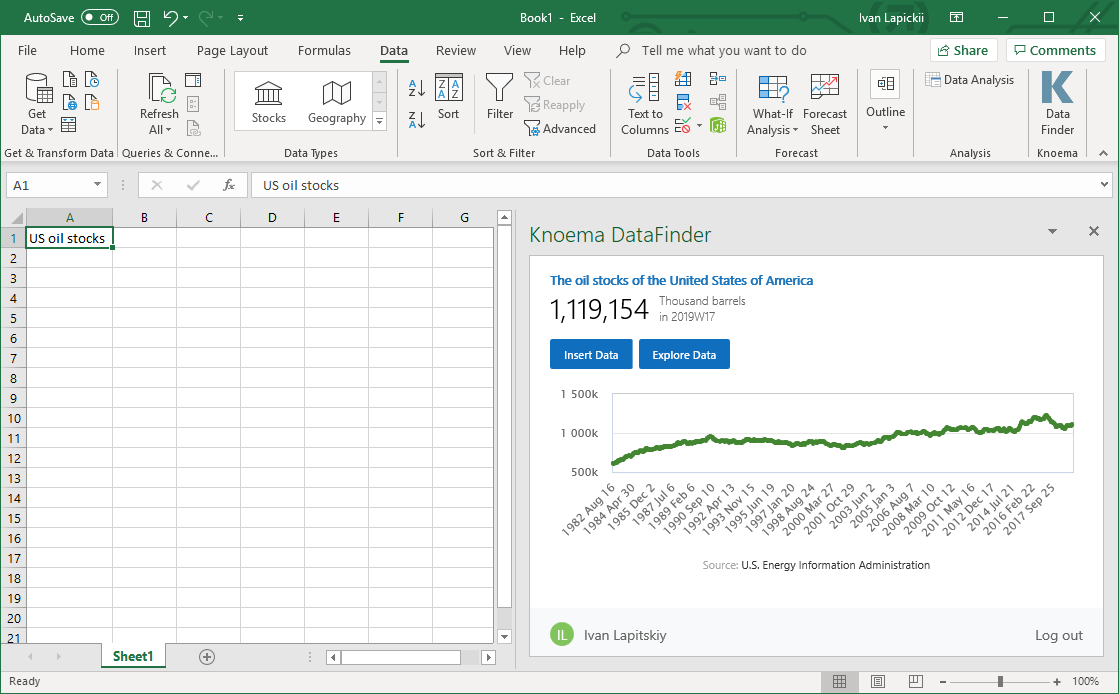 You can insert data directly into your spreadsheet or explore the data in the Dataset Viewer.
Click on any cell with a query and the DataFinder will refresh to show relevant data.
The contextual data in the DataFinder pane is related to the primary query. For example, if you pull the data for "crude oil price", you will also see prices for Brent, WTI, and Dubai benchmarks in addition to the average crude oil price.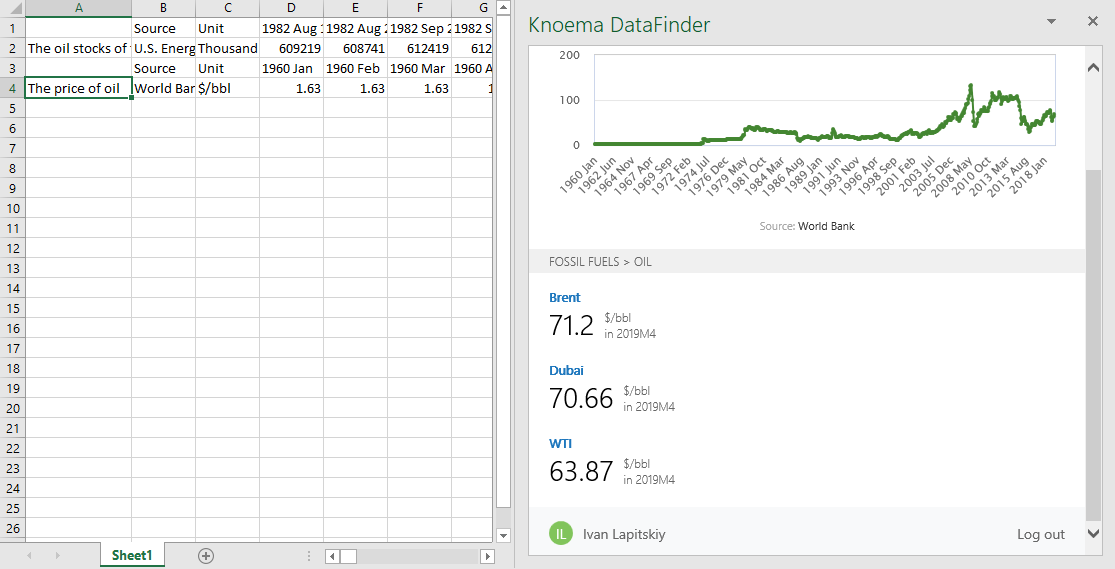 To insert contextual data to the spreadsheet, click the title (for example, Brent), select an empty cell on the spreadsheet, and click Insert Data.