Professional only, to upgrade click here.
You can export visualizations, pages, and time-series from your bookmarks.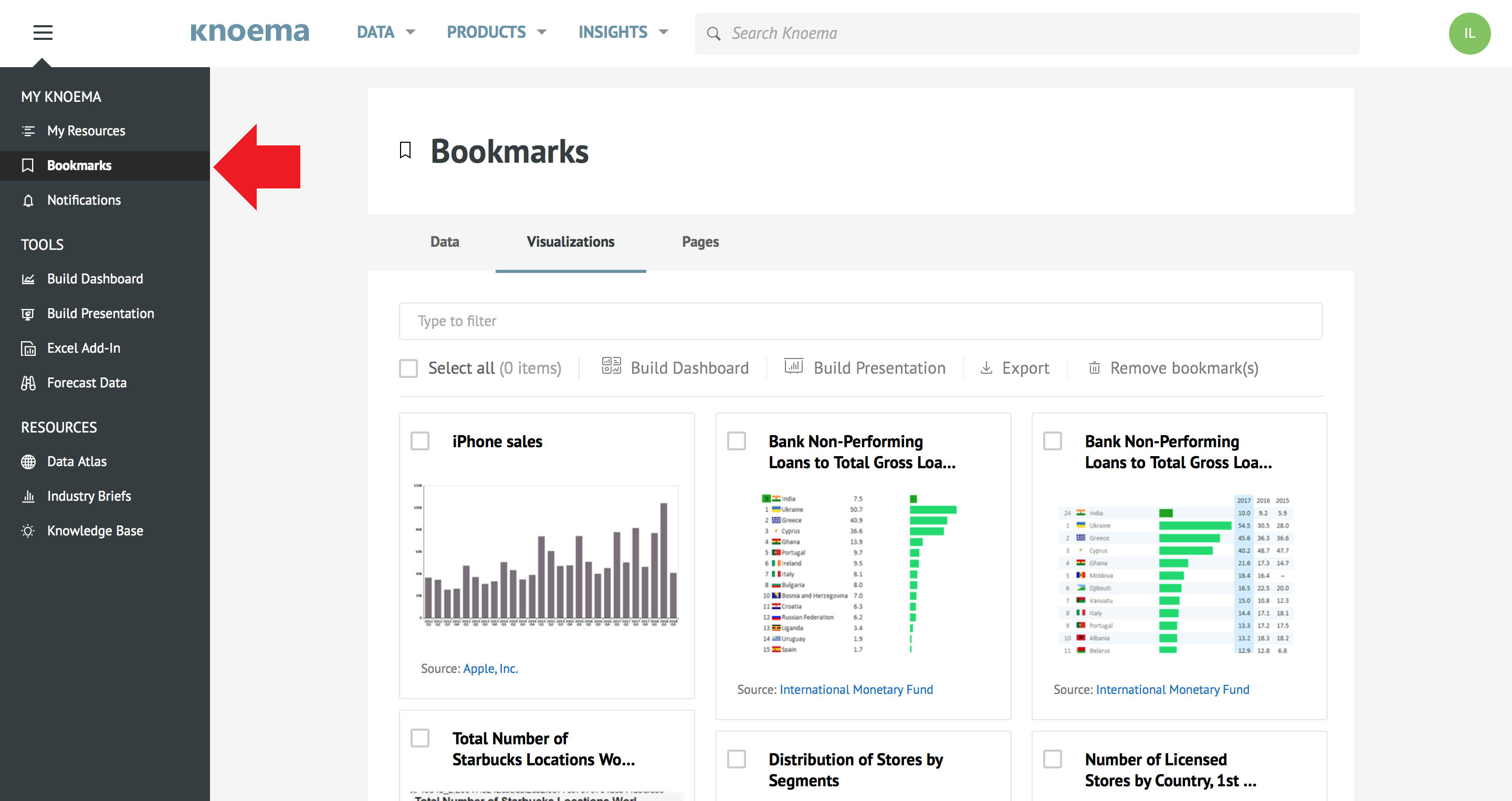 For example, if you've found several interesting time series and added them to your bookmarks, you can go to your bookmarks, open Data tab, select these time series, and export to Excel all at once.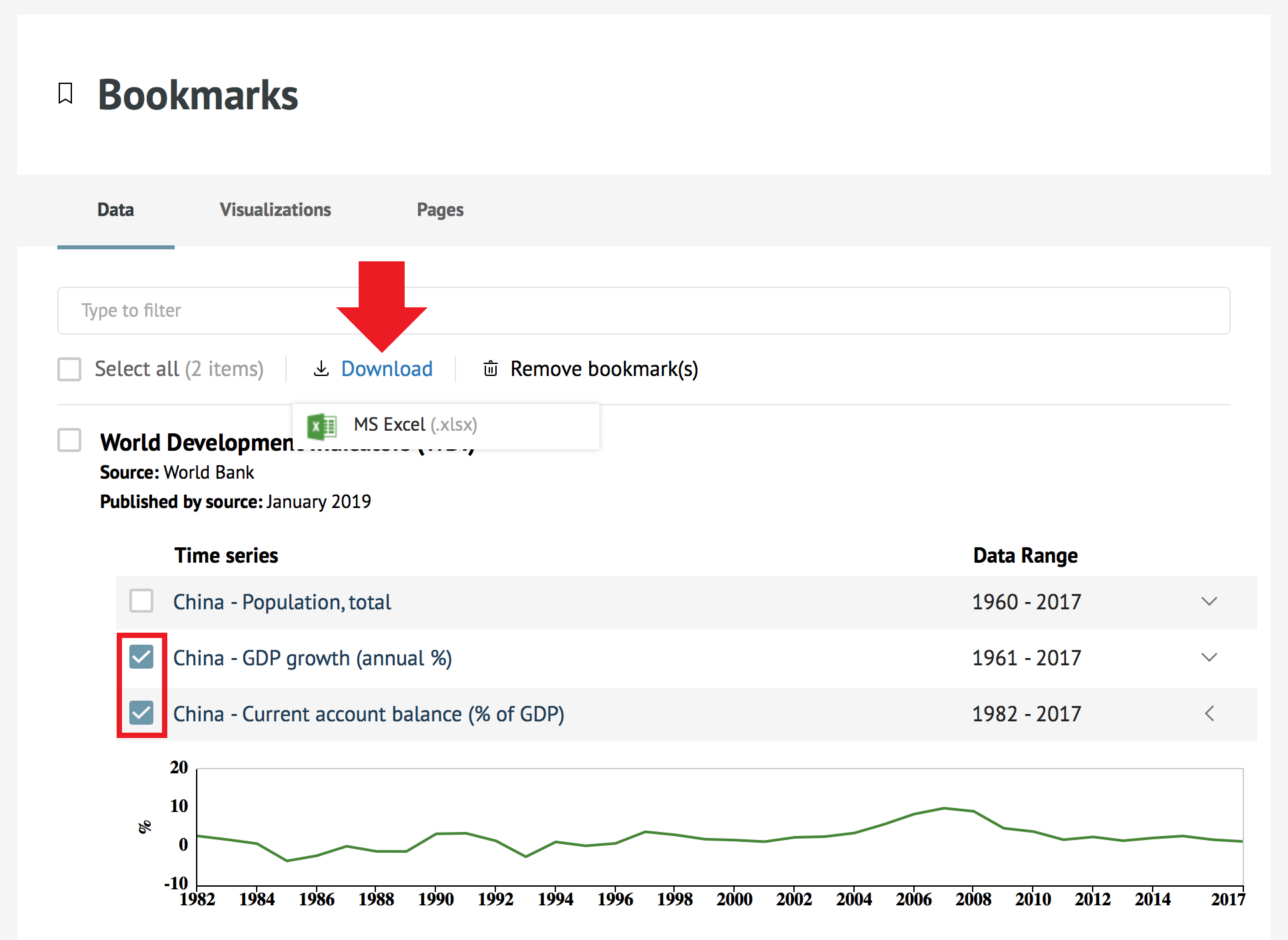 You can export all your favorite visualizations from Visualizations tab to Excel or Powerpoint. Each gadget will be exported to a separate sheet or page.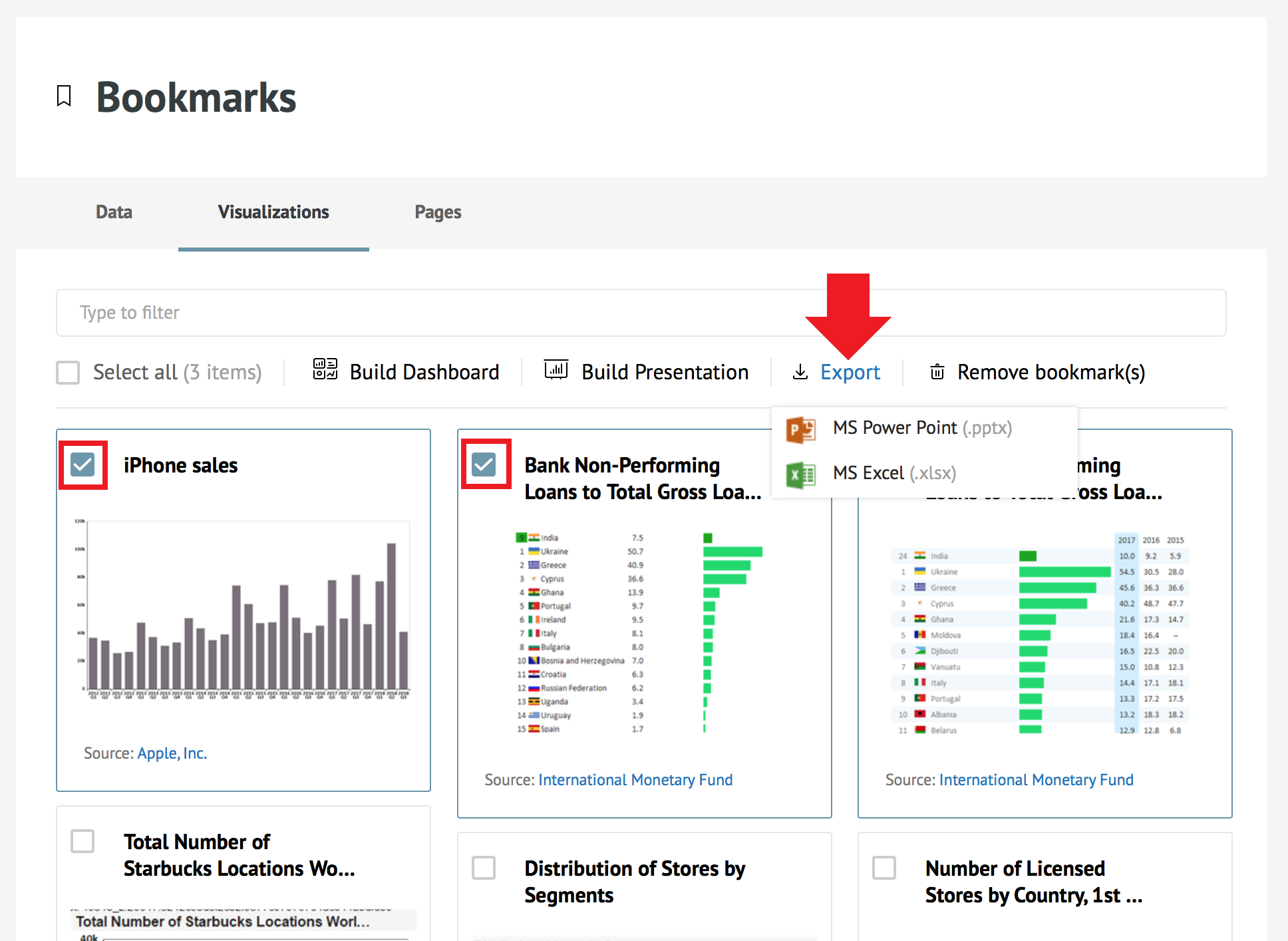 Similarly, you can export your pages (dashboards, presentations, or Geo Playground maps) to PowerPoint, Excel, or PDF.