This feature is available to Knoema Professional subscribers.
The dashboard layout defines the position, number, and size of placeholder gadgets on the page. The options are nearly endless. You can adjust the layout by splitting an existing placeholder or by deleting or resizing existing placeholder.
To split an empty placeholder, click Split from the right hand menu.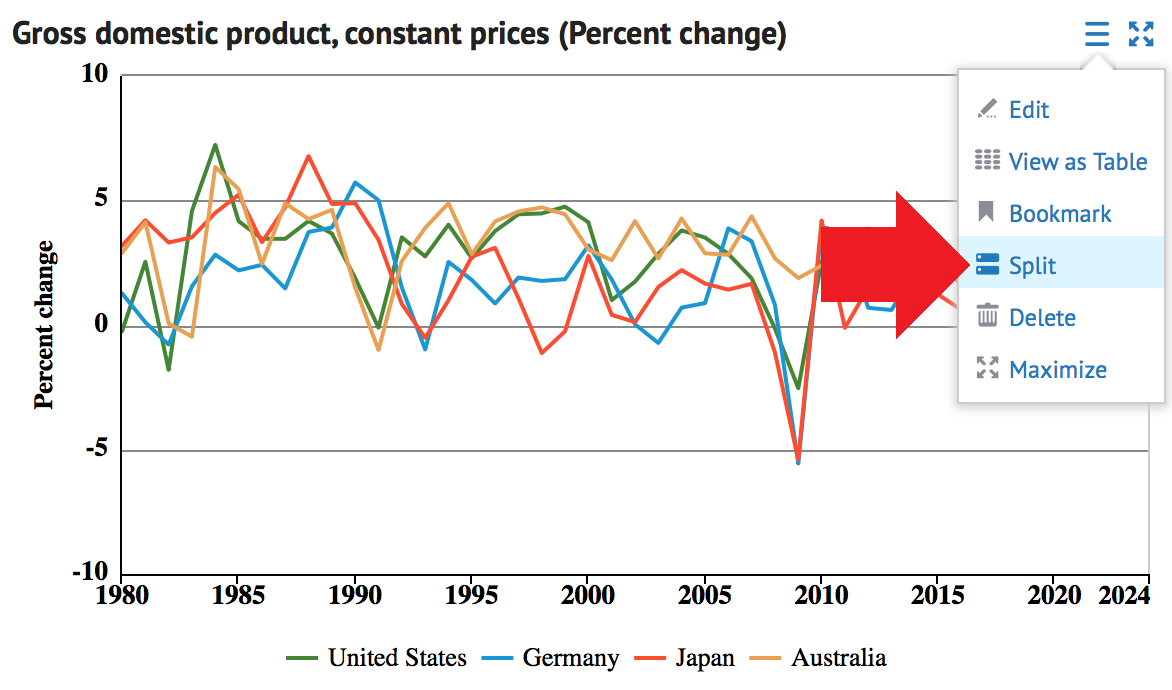 In the opened dialog choose how you want to split the placeholder gadget - horizontally or vertically - as well as what to do with the existing gadget: retain it on the left/right, top/bottom or delete.
Please note that you may see a warning that tells you your gadget is too small to split. In that case, simply click and drag to make your gadget larger and then split it.
To delete an empty placeholder gadget, click Delete and the placeholder will be removed. If you already have a chart in place, first delete the chart, then you can delete the placeholder gadget.
_____________________________________________
Tips from our experts on dashboard layouts
Depending on the purpose of the dashboard, types of visualizations, and relations between them, one layout may be better than another in different situations.
There are several common dashboard layouts.
 Country scorecard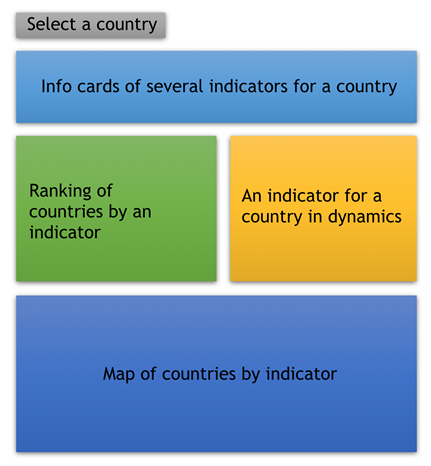 This layout can be used to showcase performance of countries across several indicators, as we did in this use case: Global Democracy Ranking.
Company profile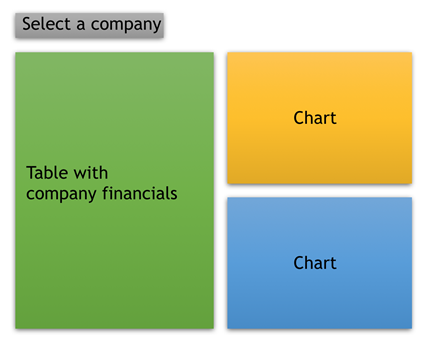 This layout is convenient to present company financials, as in this use case: America's Fortune 500 Companies.
Trade flows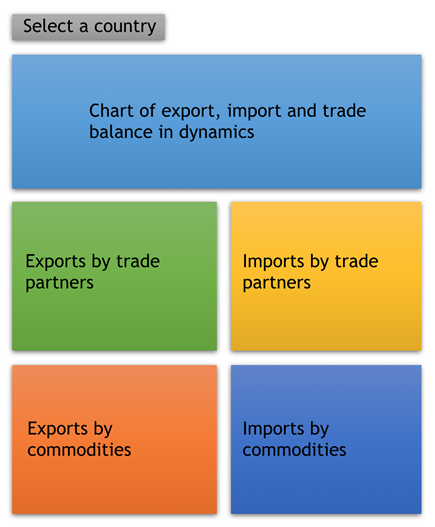 You can use this dashboard layout to present trade flows of a country by trade partners and/or commodities, as we did here: Export Profile.
Commodity price tracker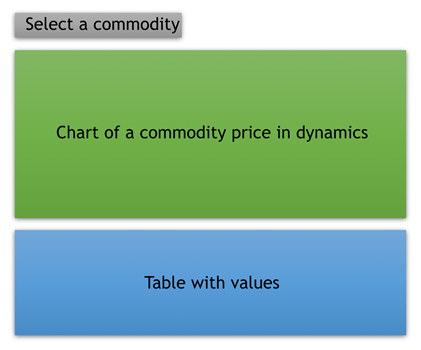 This simple layout is useful when you need to visualize prices for a list of commodities as in this example: Commodity Prices Forecast.
Economic forecasts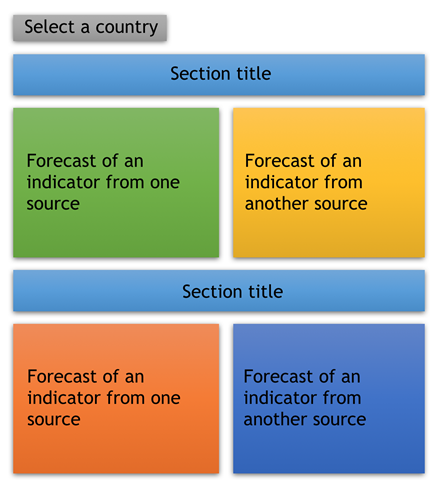 This layout can be used to compare forecasts of economic indicators from different data sources, as we did for our G20 Economic Forecast dashboard.