Professional subscribers may export an Instant Answer using the 'export' button.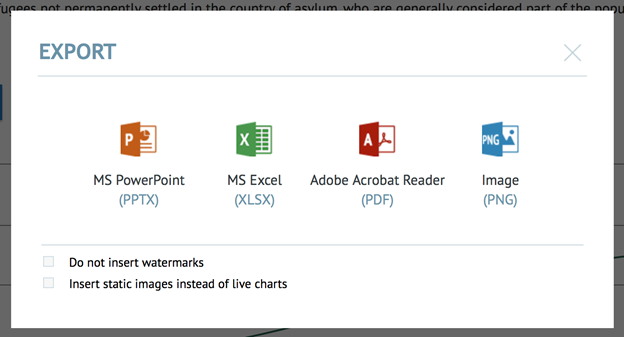 Before exporting or adding a search result to your favorites, you may want to 'Explore data' underlying the search result to:
Learn more about the dataset, such as the source, publication and next release dates, and other details.
Select a different visualization type.
Adjust the data selection to specify certain countries, additional indicators, or an alternate time rate.
To explore a search result, click the 'Explore data' button from an Instant Answer, or click the hyperlinked name of a time series, visualization, or dataset.