This feature is available to Knoema Professional subscribers.
To create a new text block in the dashboard, click "Text" button in the empty placeholder.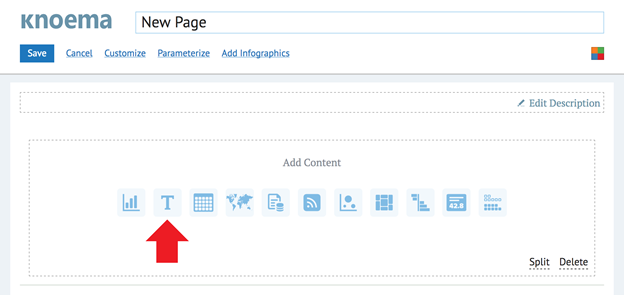 In the text editor dialog opened you have the ability to format text using standard formatting options (1), add links (2) including links to existing Knoema dashboards (3), edit HTML code (4) and insert and image (5).