At Knoema, you can create dashboards with visualizations, description text, and other gadgets and share them with your co-workers.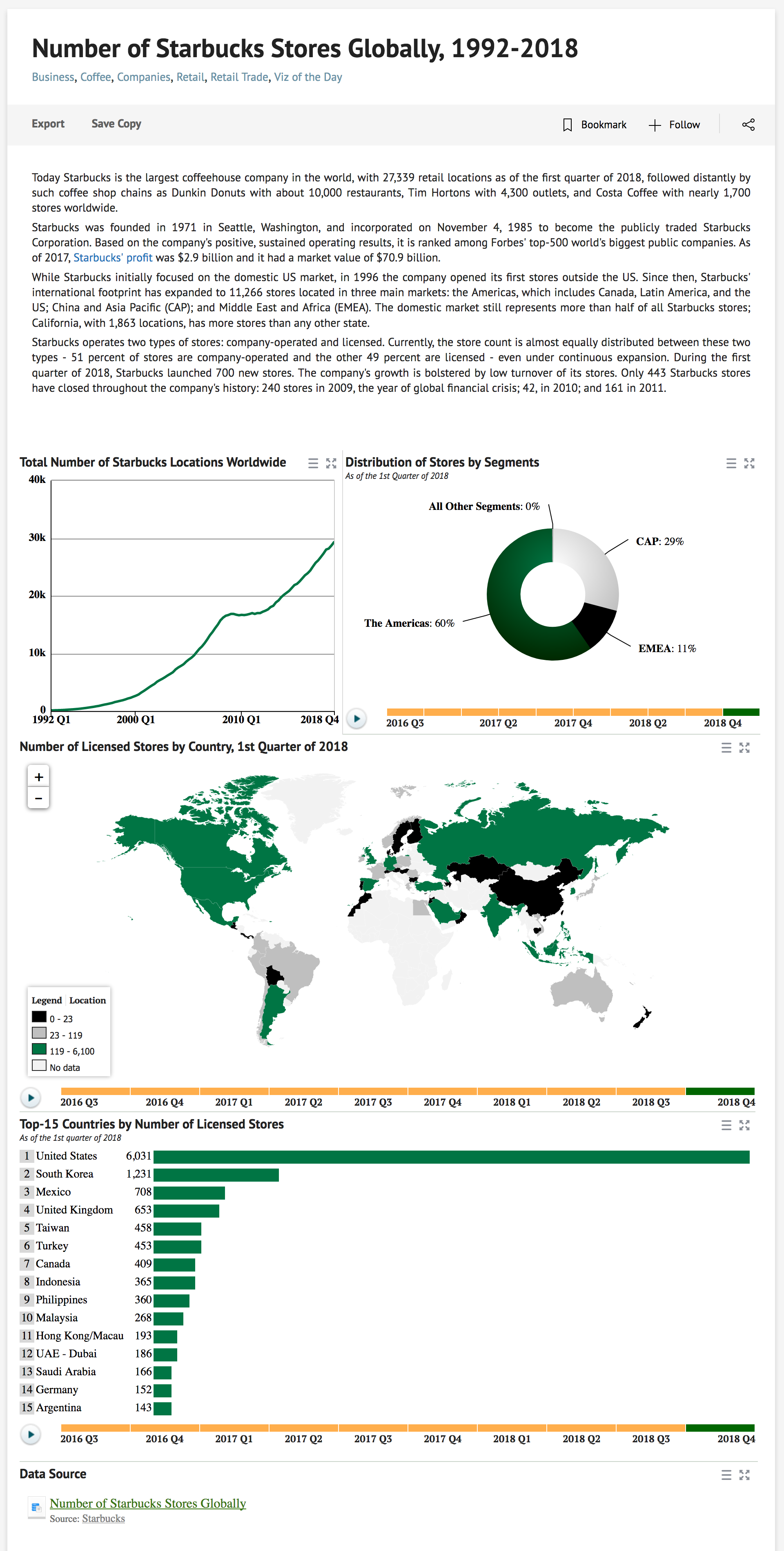 A dashboard is a tool which allows presenting data in such a way that useful insights can be derived from it. This is enabled by the following possibilities of dashboards:
Use over 20 visualization types to create visualizations from different datasets.
Customize the design and layout.
Set dependencies between charts and dashboards.
Dashboards are automatically updated as the new data is released.