If you need to select the same set of countries in different datasets, you can create a preset once and then select all need counties in one click instead of picking them from the list each time.
To create a preset, select needed countries and click Presets at the bottom of the list.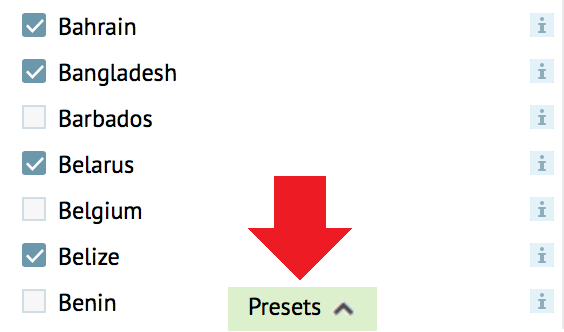 Give the name to your preset and click the Save button.
List of your personal presets will be available to you in across all datasets. So, instead of making a selection of countries manually, you just need to click Presets and select needed preset from the list. All needed countries will be selected automatically.
Note that if in a dataset contains not all countries which are used in a preset, this preset will not be available for selection.