This article describes how to improve the discoverability of your data using Data Atlas. It covers the following questions:
What is Data Atlas and what benefits does it provide?
The Data Atlas is an additional metadata layer you can put over your data to secure top positions in search results for specific time-series. In addition, it facilitates some widgets you can add onto the landing page of the Data Hub. And finally, it provides a user-facing interface to navigate through the data organized into topics, subtopics, and regions.
There are two types of Data Atlases available on the platform:
Regional atlas – the tool designed specifically for regional data, i.e., data associated with geographical locations such as countries and their regions.
Region-less atlas – the tool for data other than regional.
An example of a user-facing interface of regional atlas is presented below.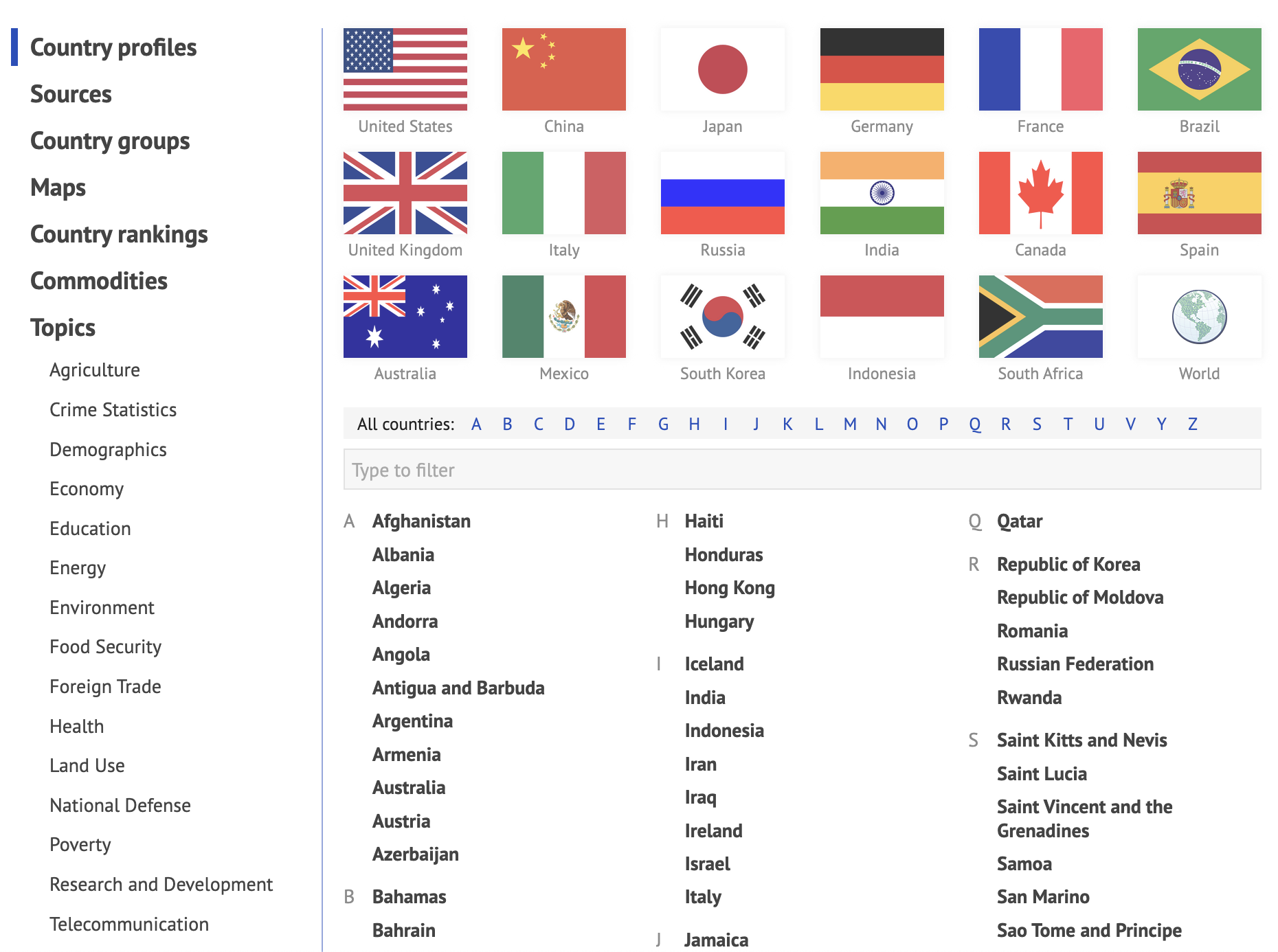 Regional atlas allows to explore data on individual regions as well as compare regions between each other using ratings or maps.
How to create a new Data Atlas?
To create a new atlas in your Data Hub, navigate to Admin > Applications > Atlas.
Note: to be able to create a Data Atlas, the corresponding application should be installed. To learn, how to install applications, read this article.
Click Choose dataset button to select a dataset that will be used to present facts about regions in the header.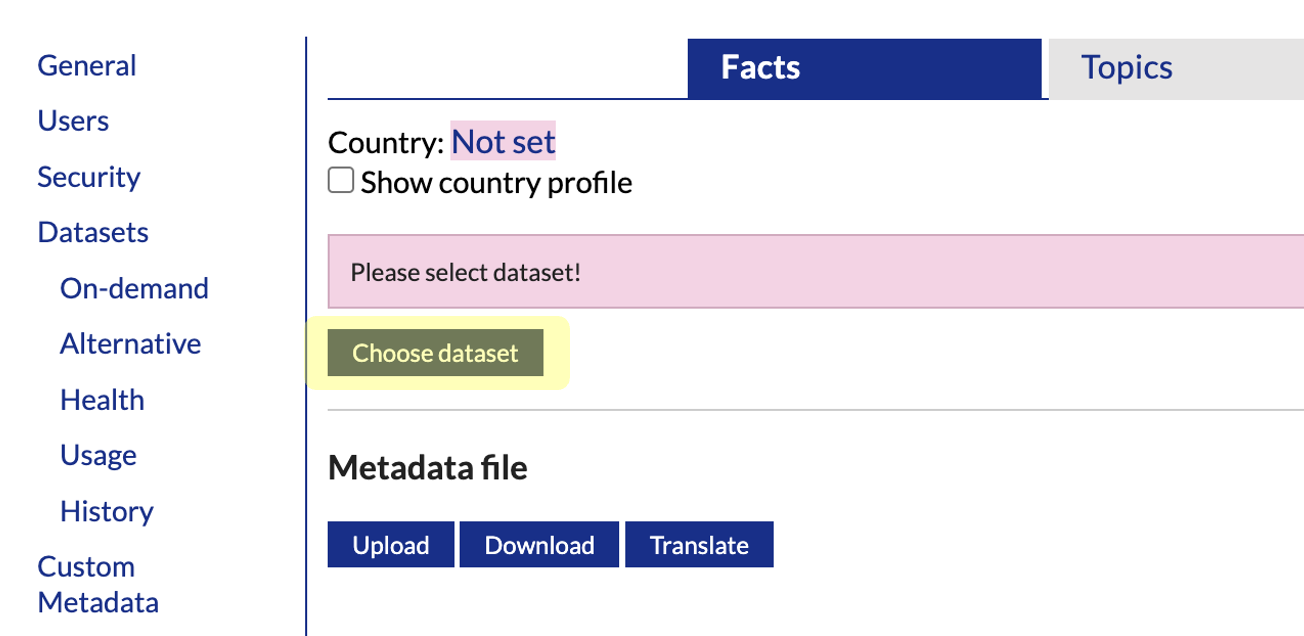 Once facts are set up, they will be presented in a region profile's header as shown in the screenshot below.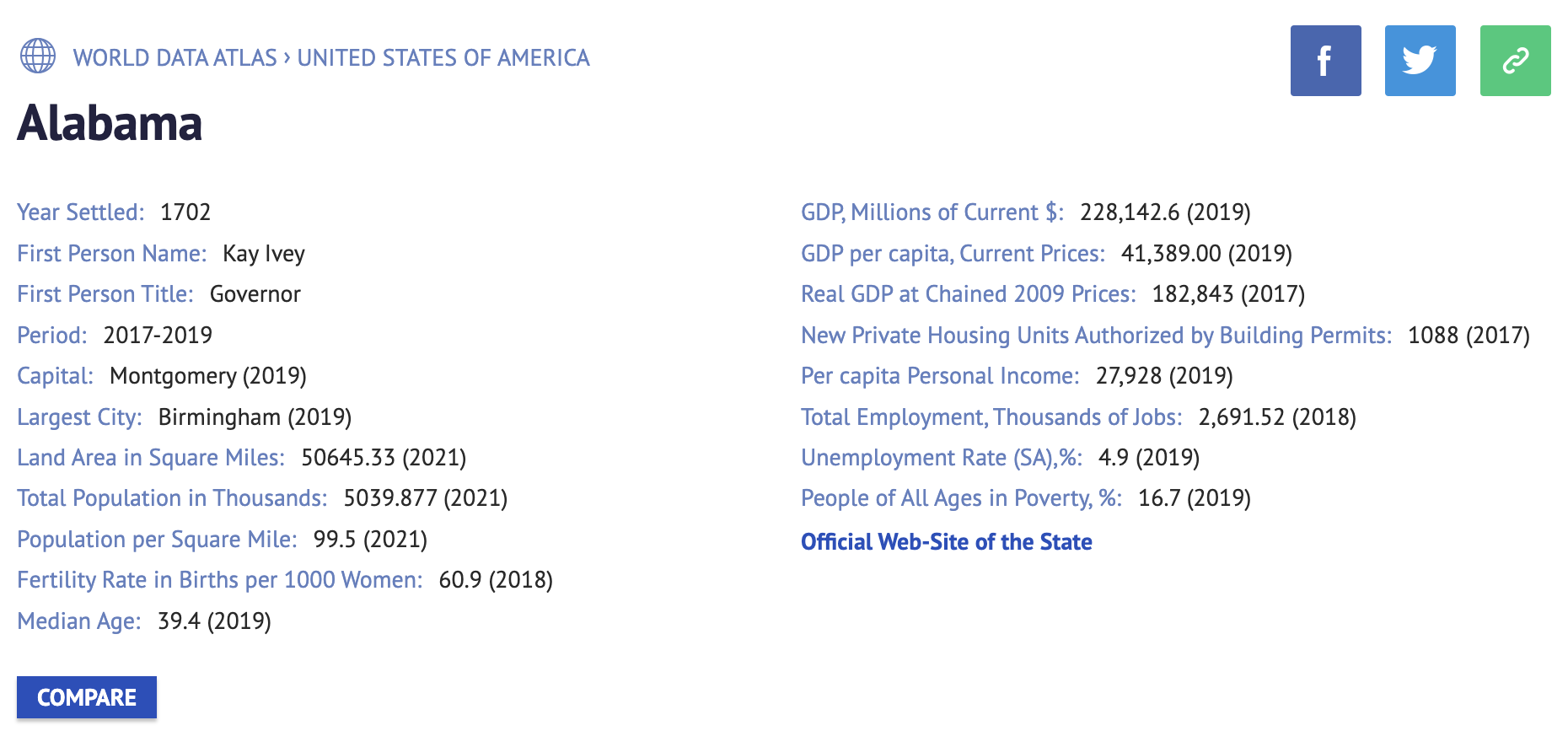 If you do not need facts to be presented in the atlas, you can select any dataset with regional dimension and leave the facts section empty. After adding a dataset, you will be able to save the atlas by clicking corresponding button.
Once it is saved, refresh the page to be able to create an additional regional atlas. Having multiple atlases makes it possible, for example, to present data for regions of different countries.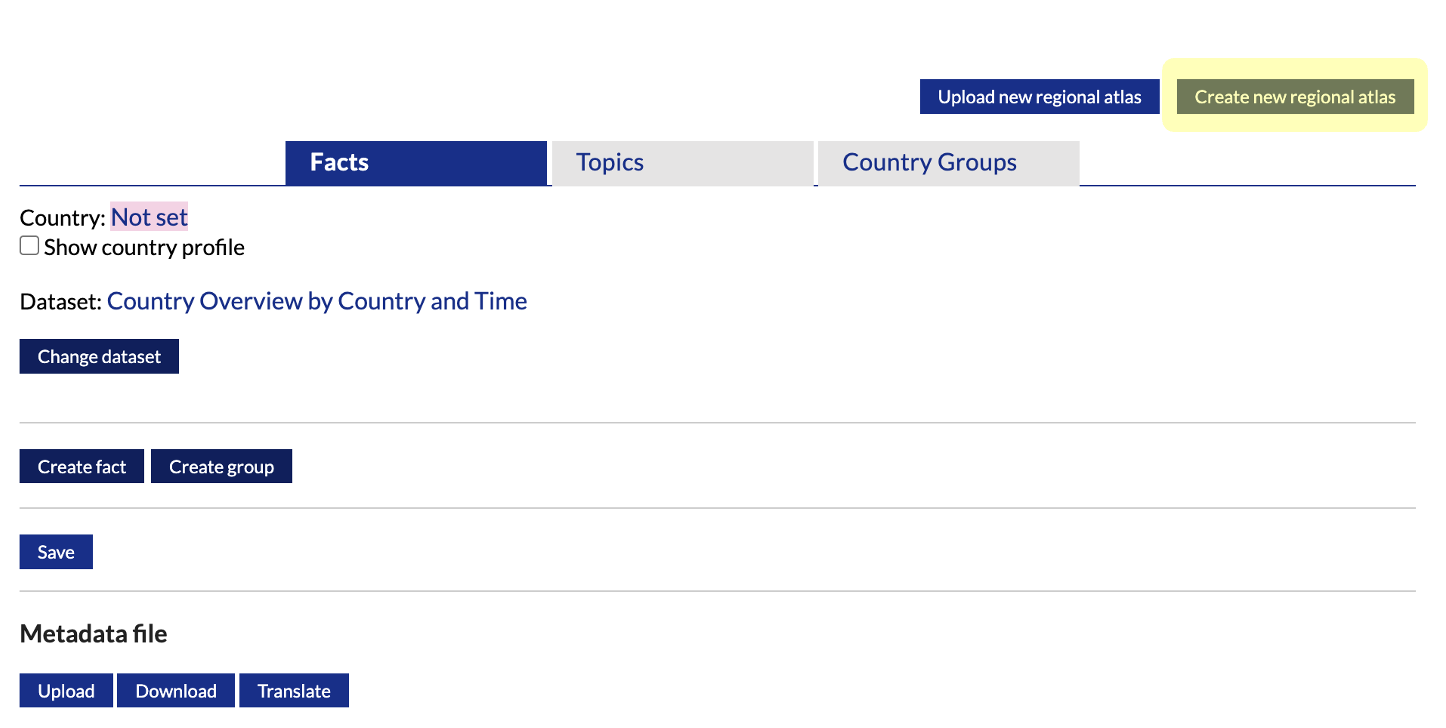 How to add indicators into the Data Atlas?
Once atlas is created you can fill it with indicators sourced from different dataset. You can do it in four simple steps:
Add a new topic. Navigate to the Topics tab and click Add topic button. You will be requested to provide a topic name and define whether it is a regional or region-less (see the definition of these two types above).
Add subtopic (optional). The atlas allows to have several sub-topics nested under one topic so you can create a hierarchical structure. To add a subtopic, click corresponding button.
Add indicators. Click Add indicators button, select a dataset and one or several time-series from this dataset you want to add to the atlas. If a topic that you are adding indicators into is regional, then you do not need to select regions - they will be selected automatically by the system.
Add metadata. Once you've selected indicators and hit Save button, you get to the indicator metadata editor where you can provide some information about indicators you've added. Specifically, you can create a user-friendly short and long names, add a definition, unit of measurement, keywords (synonyms), as well as an alternative source for this indicator.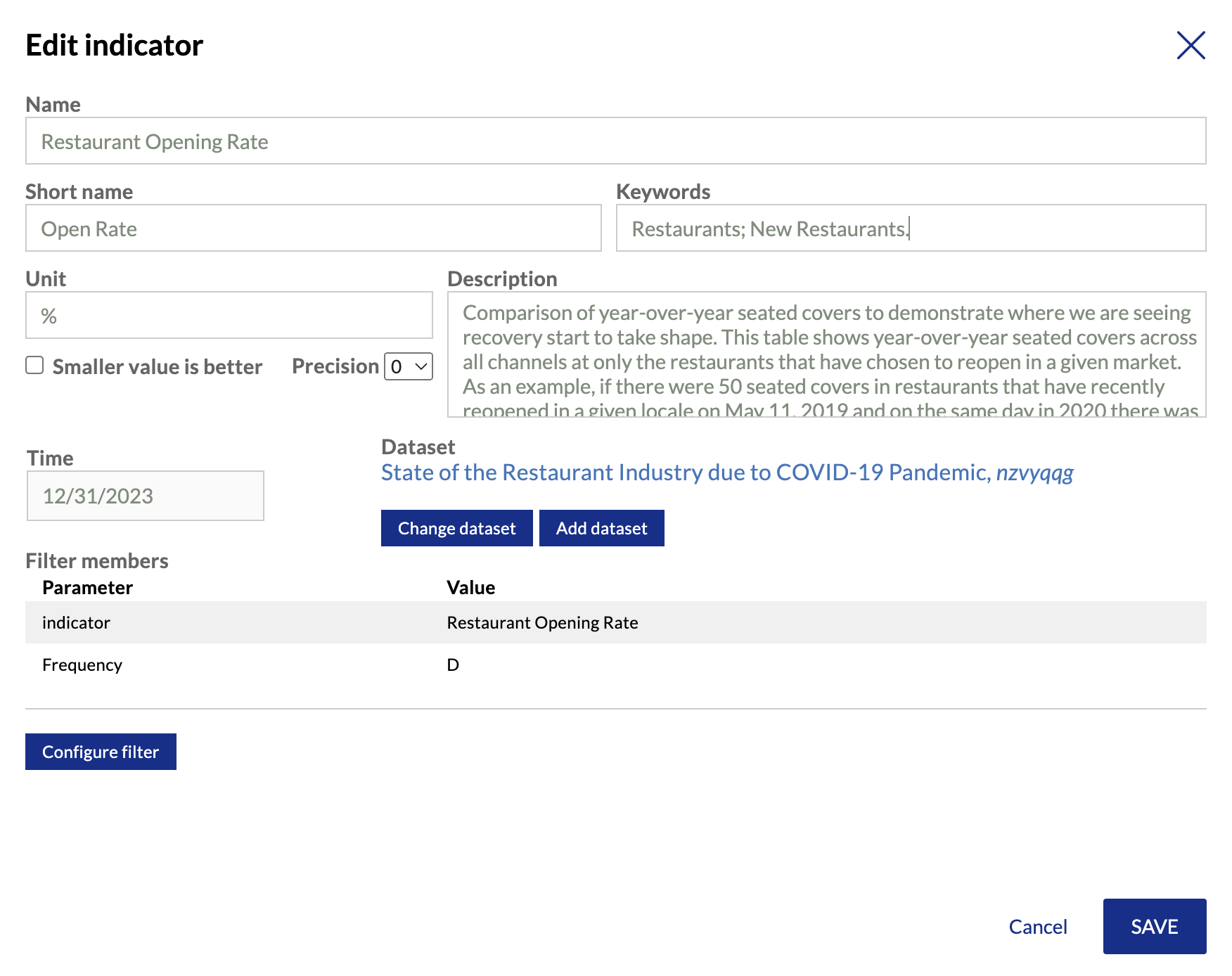 Save the atlas by hitting the corresponding button at the bottom of the page. To learn more about updating and managing the atlas, read this article.