Knoema Enterprise subscription contracts include a specific level of support for data integration and maintenance. You may also request custom small group training for an additional fee.
Datasets may include indicator names in more than one language. One language is the 'base language' and will be used for all indicator names, regardless of the user interface language selected, unless another language is chosen.
Following we walk through the steps to add names for indicators in a second language and ensure these French title are viewable:
Within the Indicator worksheet, add a column for each additional language after the core columns. Core columns are Order, Name, Parent, and Code. Each column should be labeled with the language name and contain the translation for each item within the dimensions that appear in the original language. In the example below, the original dataset language is English, the second language is French.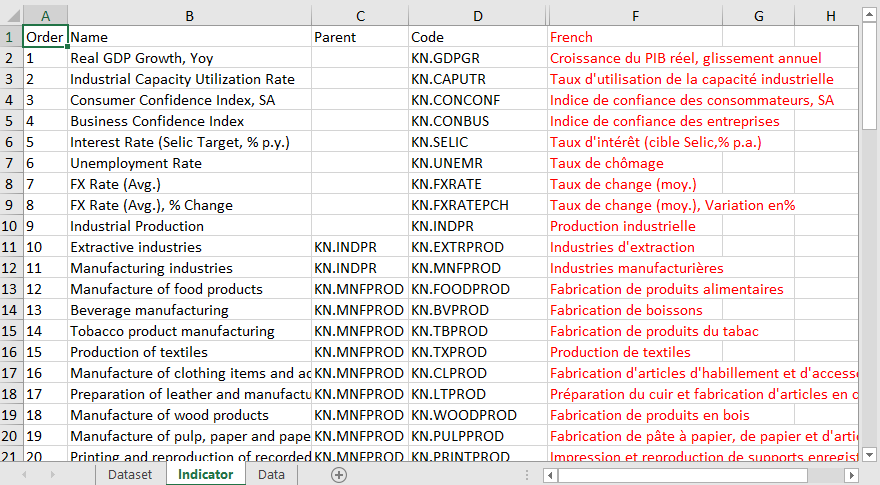 To change the language indicators appear in when a user switches to the French version of the interface:
Open the Dataset.

From the More Actions menu, click Edit details.
Scroll down the page until you see the blue hyperlinked Indicator text. Select Indicator.
The screen will refresh. Scroll down to the Fields section. This example dataset included a translation for each indicator from English to French. Select French from the Name column.


A pop-up window appears. Change Locale to French and Base Field to Name.

Select OK and Save your changes. The dataset will now appear in the browser with French indicator names.