This article describes what is localization and how to use it in the Data Hub.
What is localization?
We've recently opened up our system to clients to customize some translations related to the dataset sources, topics, and other important fields for custom translation support in the Enterprise as it grows and changes with your organization. Select Localization at the bottom left to access an intuitive pop up to modify manually the translations in your system for: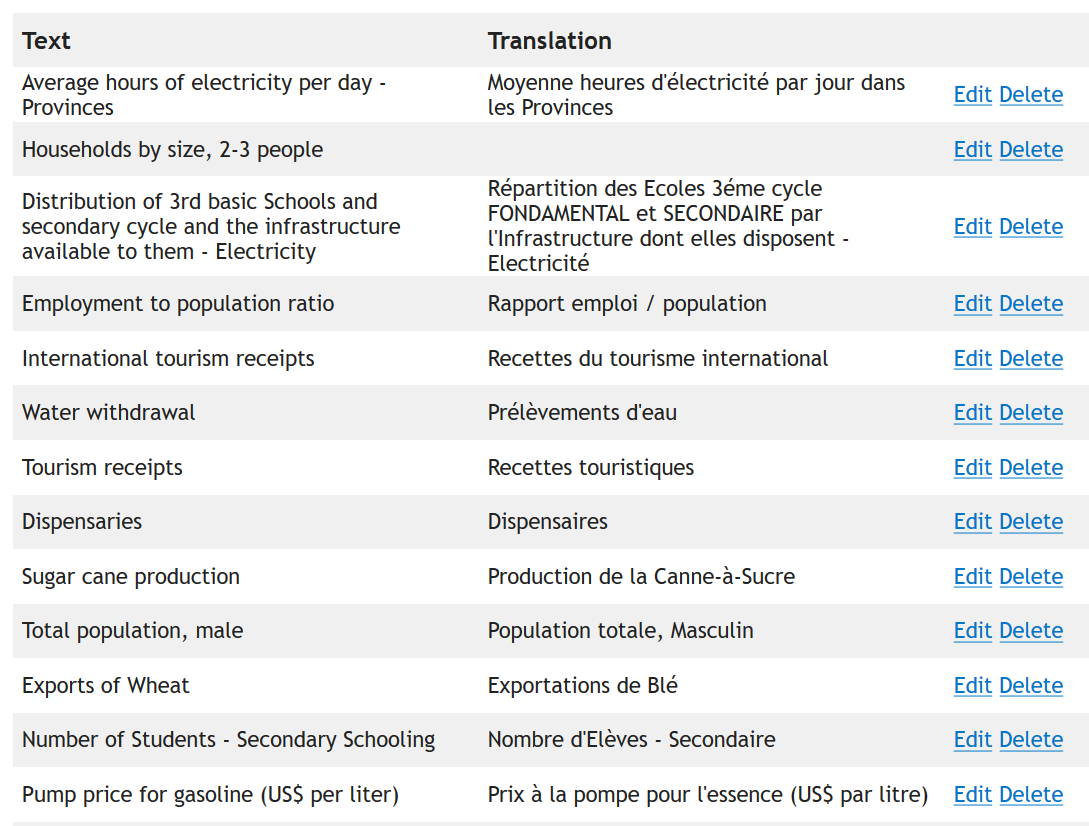 You're able to download/upload Localization file. Just go to Import/Export tab:
Note: to export localization file you need to know the scope. You can find it on Resources tab (left panel) or using Translations tab for specific strings.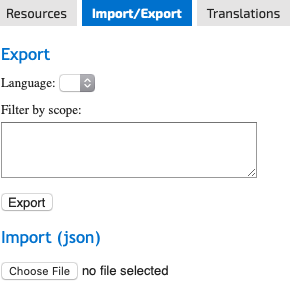 Can I translate elements of the data atlas?
Yes, you can! Access the atlas from Admin > Atlas and click Translate at the bottom of the page.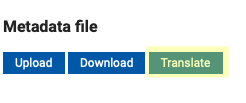 A localization file will be generated with all of the atlas' metadata and can be translated from the Localization editor (button at lower left on your platform) to the languages supported by your platform.
Any time you add a new indicator to the atlas, click Translate and proceed to the Localization editor to look up and translate the new indicator.