Yes! Indicator-type worksheets establish the dimensions of the dataset and the hierarchy within each dimension. The first four columns—Order, Name, Code, and Parent—are core to the dataset structure and must be used.
Note: The parent column provides the structure for all indicators with a dimension.
In our example, Member State will have "COMESA" as a parent. In this case, the parent indicator has id - C22. This id is repeated in the Parent column for each indicator that falls under COMESA: Burundi, Comoros, etc.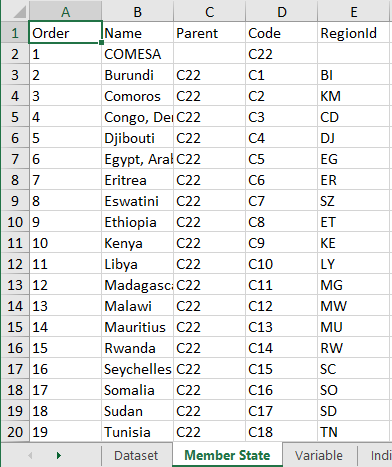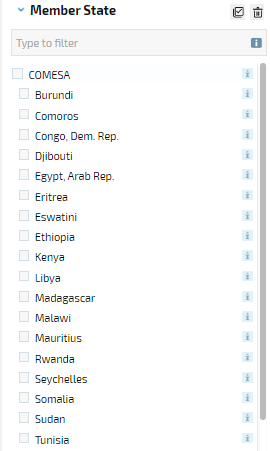 It possible to add multiple hierarchical levels. Let's imagine that you want to have GDP as the ultimate parent, investment as a sub-component of GDP, and residential investment as a subcomponent of investment:
In this case, you need to add parent indicator ID to parent column as it is shown below.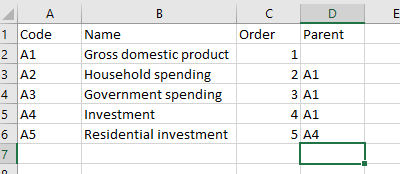 Note: If your parent element does not contain any data, in Dataset Viewer it will be visible BUT unclickable and bold.