Yes! Maybe you have a dataset that is the responsibility of a diverse collection of teams, perhaps it is based on sector, country, commodity, or the like. You can share with each team/person only the portion of the dataset template that is their responsibility to update.
Each team's data worksheet will then contain only the column names (identical to those in the complete dataset) and the rows of data that are their responsibility. When you upload the data, your data revisions or additions will be added to the dataset without affecting other data in the dataset. Your dashboards and presentations built on this data will then be able to update automatically as well.
Here's an example depicting Angolan consumer prices.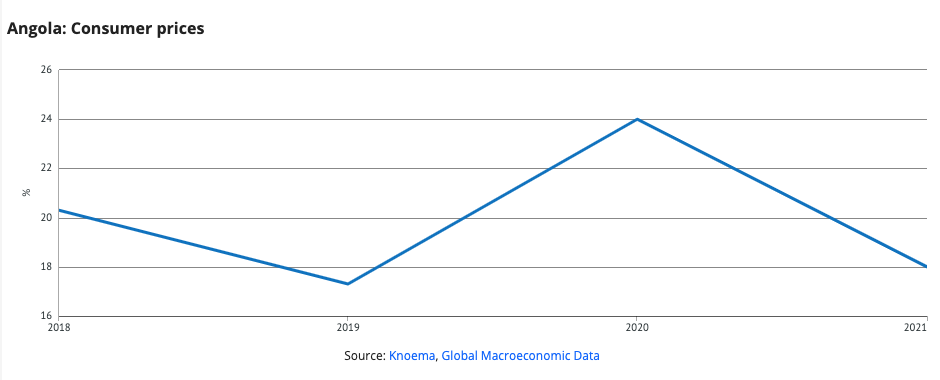 The analyst revises the forecast, and reuploads the data for just Angola. The analyst views a summary and confirmation report, makes a note explaining the update, and submits the dataset. The final step in the update process is to validate the dataset (or request an authorized colleague or system admin to do so).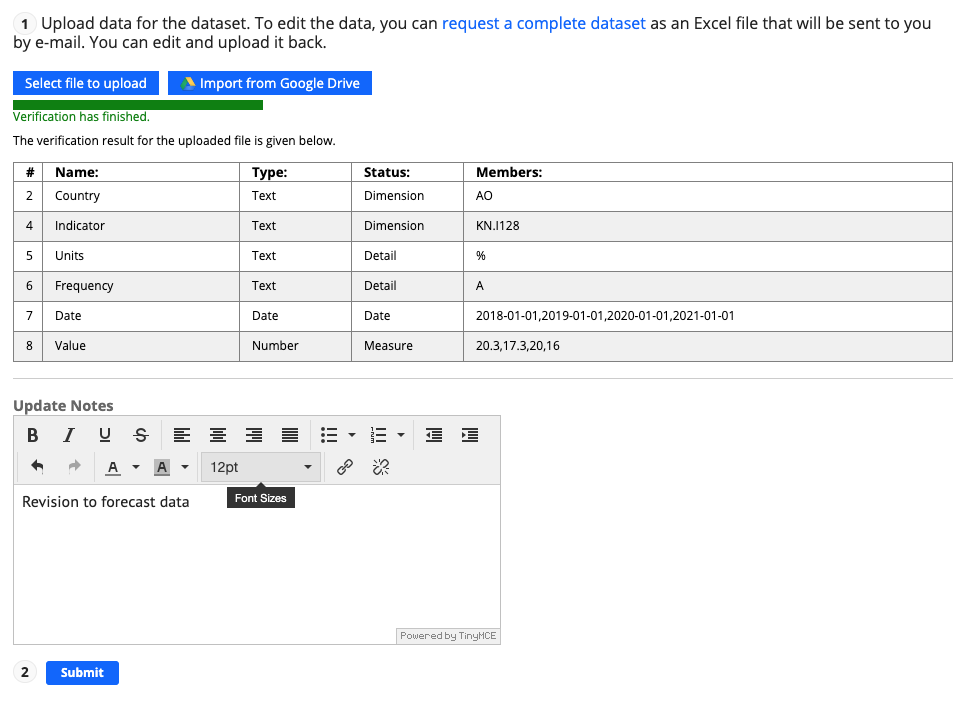 The analyst can now return to the dataset viewer or the dashboard to see the update visualized.

Note: if you need an additional information, see the full articles on updating flat and/or regular datasets.