A dataset may be uploaded by a manager for private use and viewing (default setting), public access in the portal's data catalog, or shared with specific users.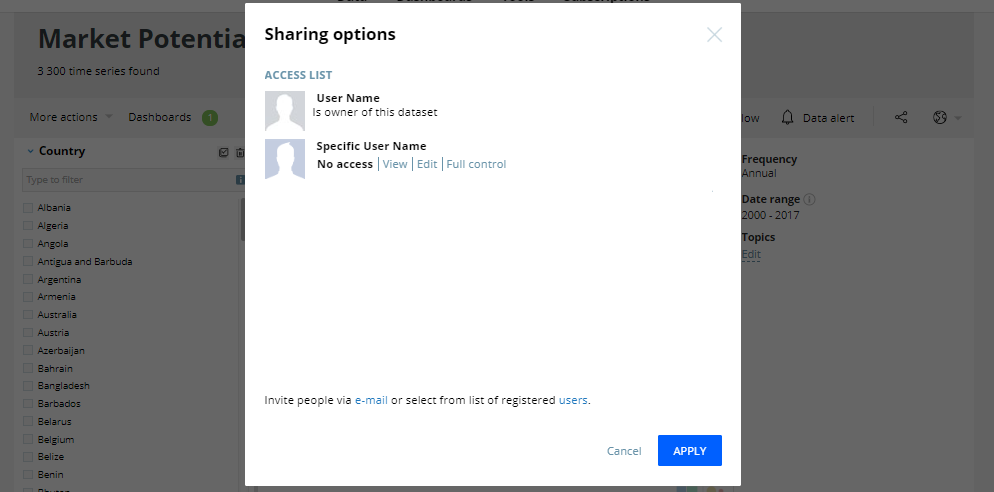 Through Sharing options in your dataset viewer (indicated by the globe icon

), you may assign users unique access rights that will affect those users' usage and editing/modification rights. A dataset owner and an admin will have equal access to edit/modify a dataset.