The page describes the work with Snowflake datasets and connecting Snowflake to the portal.
Adding Snowflake Data
There are several options of accessing Snowflake data uploader:
From any page click on the

Tools

menu and select

Add Snowflake Data

On the home page click on Add Snowflake Data under QUICK ACCESS menu
In each case you will see the popup where you'll be asked to select a connector, then you will see a list of available Snowflake datasets and once you select the dataset you will see a list of tables from this database. Select one and click Create Dataset.
Note: you may check connecting string details by clicking on the (i) icon near the connector field.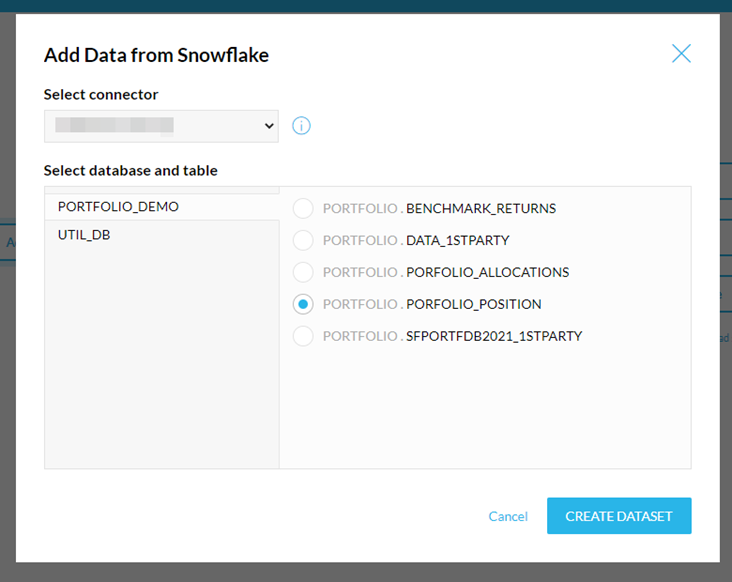 Once you click a Create Dataset button you will be sent to the Dataset Details page where you will be asked to specify types of the fields and their category.
Note: Knoema automatically determines the structure and sets the type and category for each field but it is recommended to go through the list to make sure that everything is done as expected.
After you finish click on the Submit button to start the upload process

You will see the Data uploading popup which you can use to quickly add another dataset by clicking on Add another dataset button or click Homepage to get back to the homepage while the dataset is uploaded.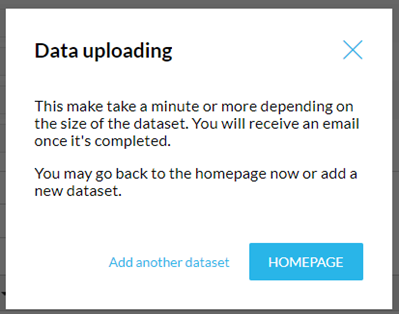 On the homepage you will see the upload status of your dataset in the bottom right corner of the page, once the dataset is uploaded you will see a SUCCESSFUL status and can open the dataset by clicking on the Go to dataset button.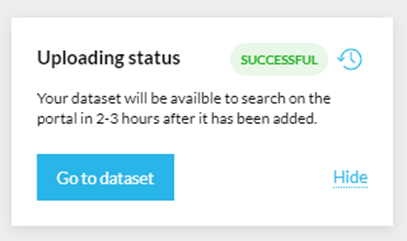 Accessing Snowflake Data
To access the datasets added to the portal on any page you can click on the Data in the top menu, switch to the Sources and select the source and datasets you need and then click on the arrow icon to open it.
You can also go to Data > Personal > My datasets to only see the datasets you've uploaded.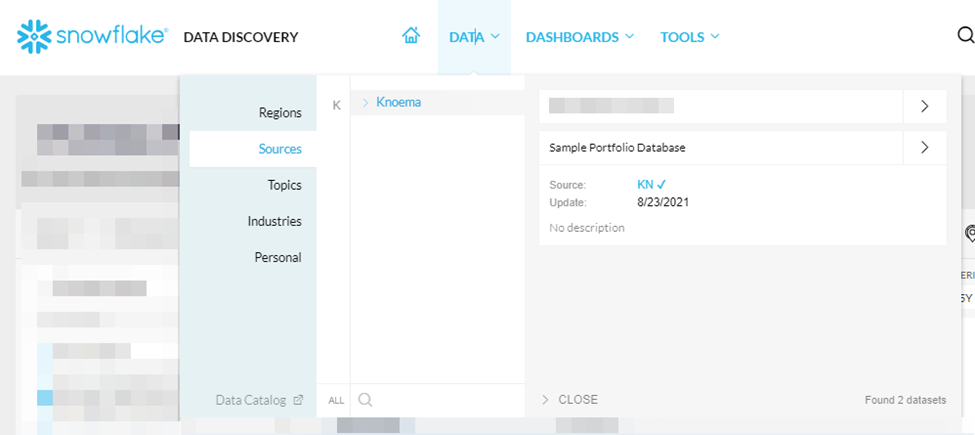 Dataset Warehouse Change
To change a warehouse, you need to have Edit access to the dataset or be its owner. In order to do this, open the dataset, then click More actions in the top left corner and select Edit details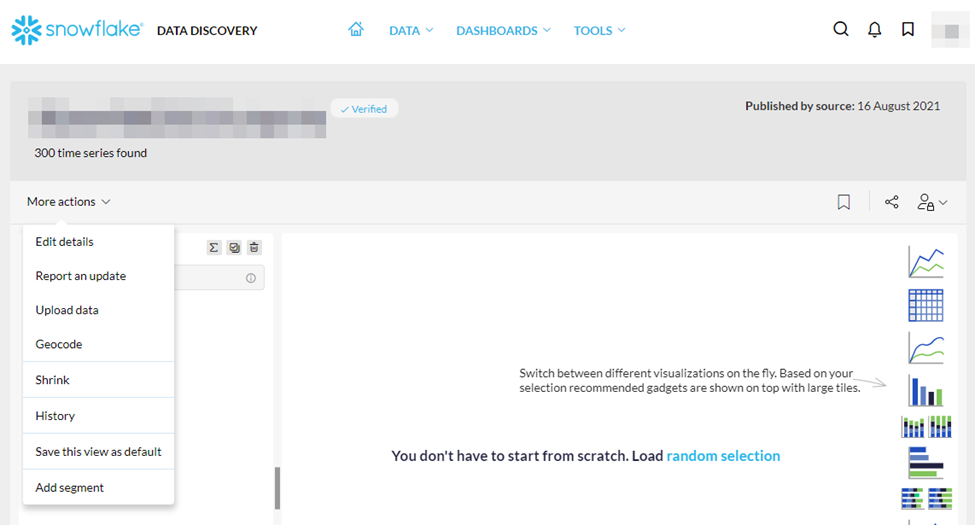 Scroll down to the setting Storage type and change the value within the Compute WH field to the warehouse you want to use for the dataset. On the screenshot below LOAD_WH has been filled in

Click Save