This article describes how to export dashboards and presentations in PDF and other formars as well as how to export specific charts from dashboards.
Exporting a dashboard or presentation
Export a complete dashboard/other page by selecting Export from the action bar along the top of the page.

Then just select the format you need: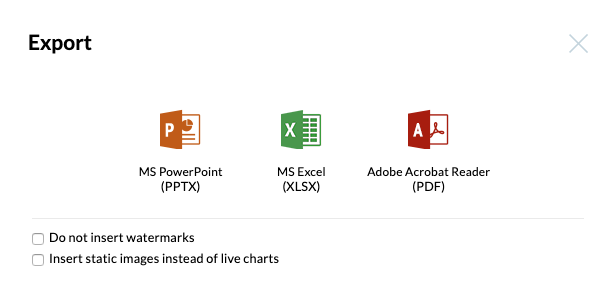 Export a single visualization by selecting Export from the menu at the top right of the gadget. Exports to Excel include the chart and data in separate worksheets for most charts.

You may also choose the Embed (<>) option available from the same menu to use a frame of the visualization in another page. Only authorized users on your system will be able to view the visualization.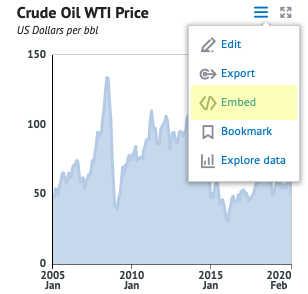 After choosing the 'Embed' option, you can click to 'Customize' the chart to include a specific logo, change the color of the logo bar, and limit the export and sharing options, for example.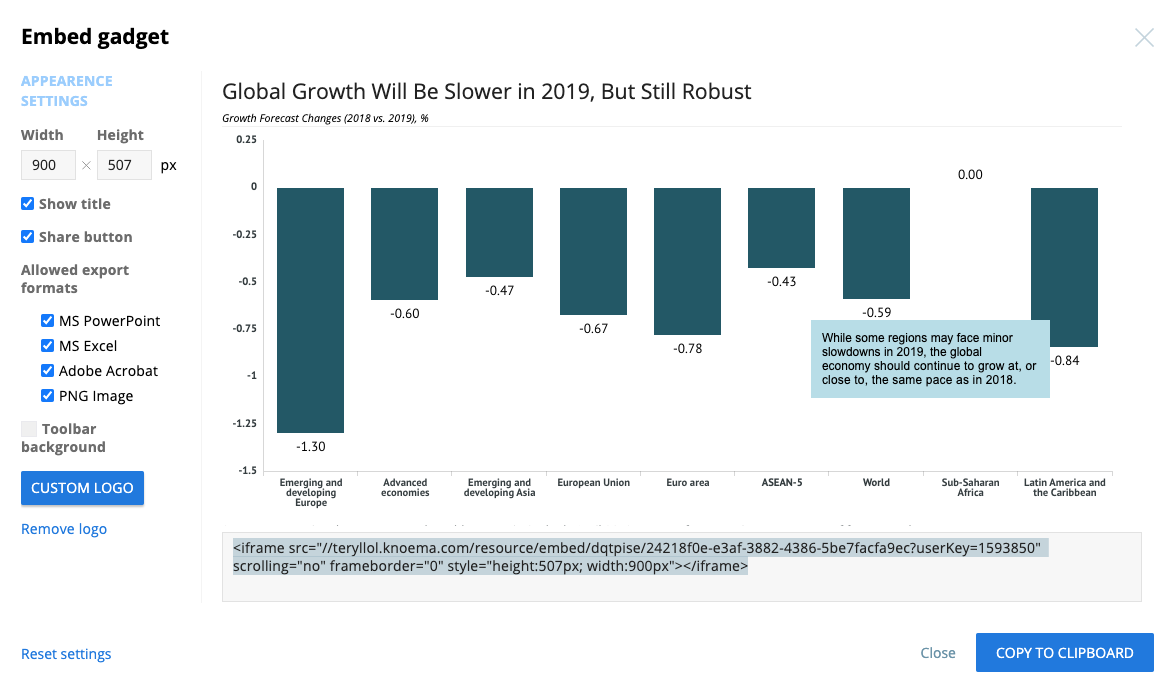 Exporting charts from dashboards or presentations
You can also export separate gadgets by clicking Export in a gadget menu. From any dashboard chart, select the menu at the top right corner of the chart and choose Export.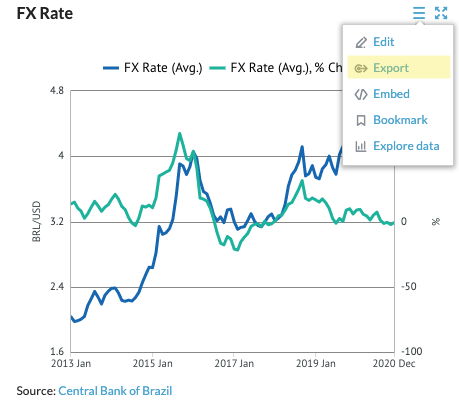 The pop up will show you the export options available for your selection. For Excel, the chart and data will download in separate worksheets.