You can download data from a dataset by following these steps:
Open the dataset.
Select the time series you need.
Choose the format you want to export that data to.
You will be redirected to the Download status page, displaying the status of your data download.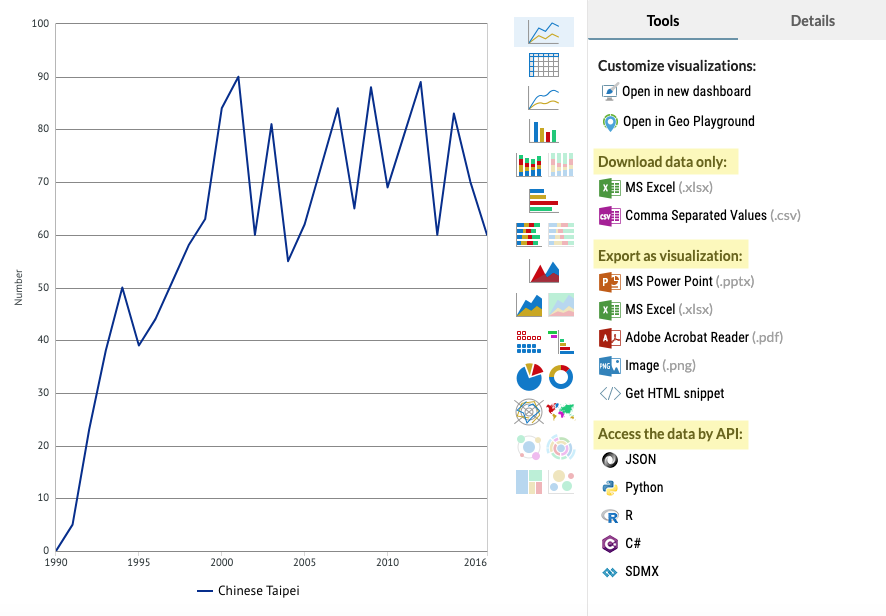 Depending on your system you will see an option to download automatically in your browser and/or the file by e-mail to the e-mail address on file with your registered account. If your file size is too large, you may need to export it in batches. We recommend using CSV (instead of Excel) for large data downloads.